Speaking
I frequently give public audience and academic talks. In recent years, I have spoken at TED NYC, South by Southwest, the Internet Governance Forum, Wikimania, the Mozilla Festival, the Veritas Forum, and many universities around the world.. I have given invited talks at tech firms including Twitter, Microsoft, Facebook, Reddit, Disqus, and many others. I also specialize at orchestrating creative events and workshops that foster new ideas and powerful collaborations.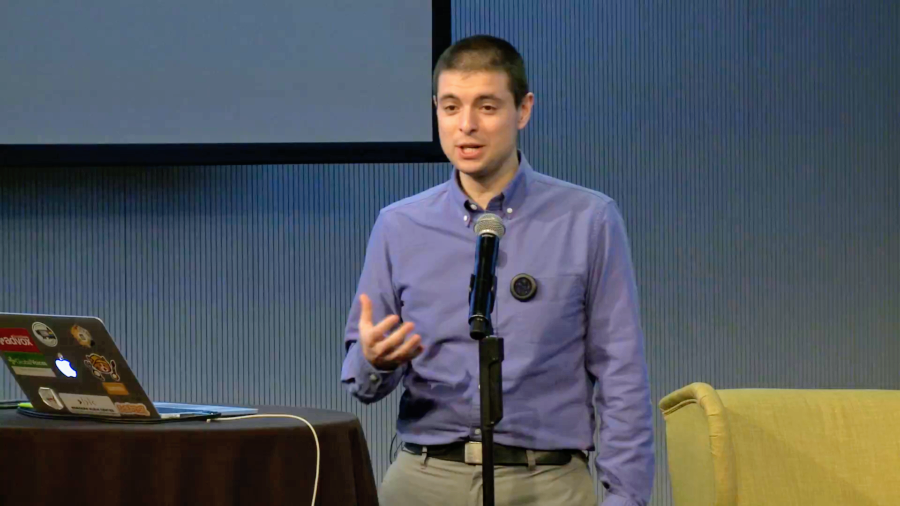 Scheduling Talks
To schedule a talk, please send me an email at nathan.matias@cornell.edu. Until the COVID-19 pandemic is under control, I am giving talks remotely and have a studio space for that purpose.
As a Guatemalan-American who does research and action to advance diverse representation in tech and media, I decline to participate in all-male or mostly-male events and I can often suggest more diverse speakers.
To manage conflicts of interest from corporate events, I request that all honoraria and gifts from the technology industry to be sent to the Human Rights Data Analysis Group or the National Writing Project.
Previous Talks & Workshops
To give you a sense of the range of my speaking, here is a sample of past talks and workshops
---
Community-Led Experiments in Platform Governance
Alexander von Humboldt Institut Für Internet und Gesellschaft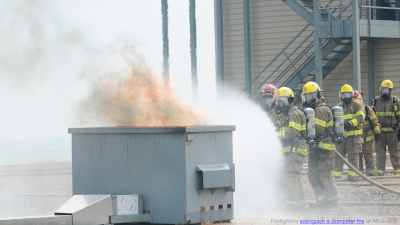 Theory and Practice in High Volume Experimentation
MIT Sloan Graduate Research Methods Seminar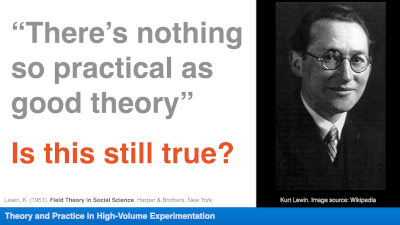 AAAS Dialogue on Science and Religion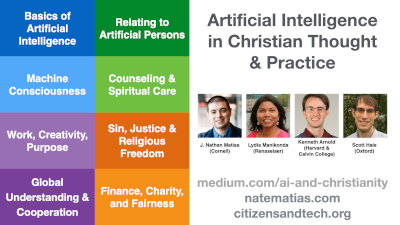 Remaking the Power of Social Experiments in Everyday Life
Cornell University STS Department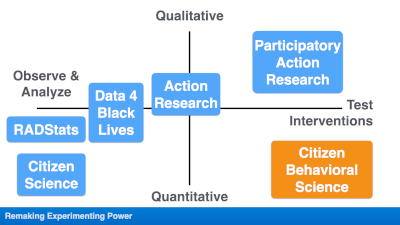 Industry-Independent Evaluation for Social Media Governance
Yale University Law School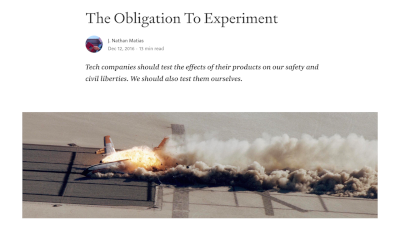 Maintaining a Flourishing Internet with Citizen Science
TED, NYC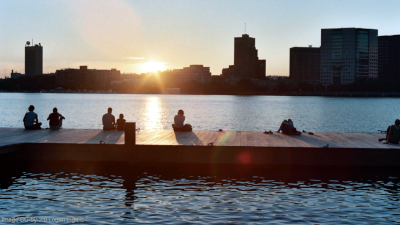 Should Your Project be University-based or a Nonprofit?
Princeton University Center for IT Policy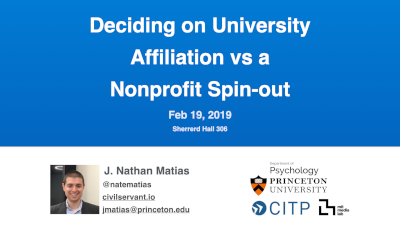 AI Nudges
Alan Turing Institute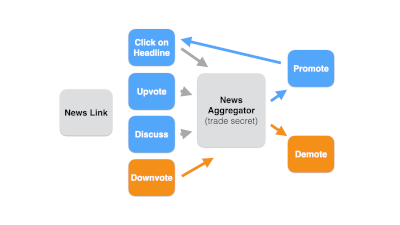 Citizen Behavioral Science as Open Innovation
Open and User Innovation Conference, NYU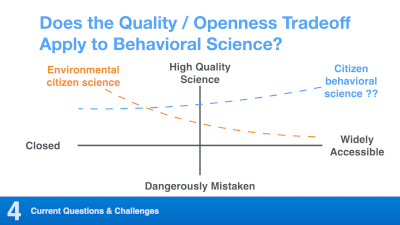 Advancing a Safer, Fairer, more Understanding Internet
Jigsaw, Alphabet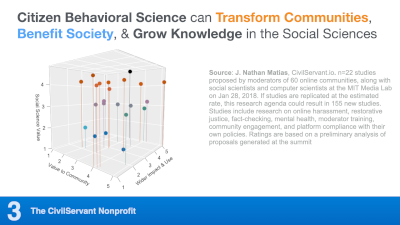 Behavioral Policy Evaluation Online
RightsCon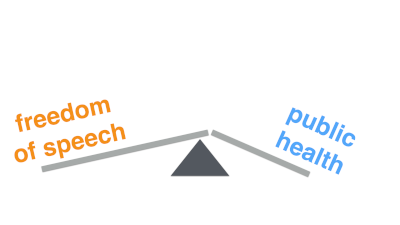 Testing Impact and Side Effects of AI Policy
Internet Governance Forum, UN, Geneva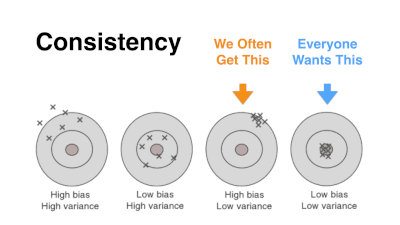 The Cost of Solidarity: Community Impacts of Joining an Online Strike
MIT Conference on Digital Experimentation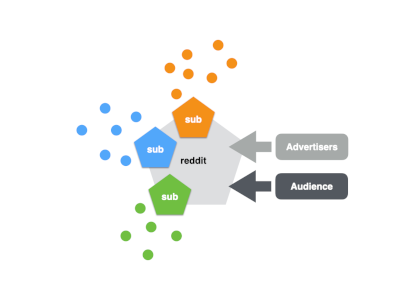 The Role of Citizen Science in Digital Consumer Protection
Digital Life Initiative, Cornell Tech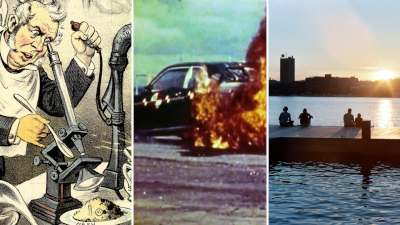 Crowdsourcing Audits of Online Platforms
The Markup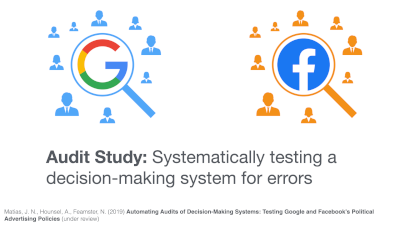 Preventing online harassment with social norms interventions
Center for Democracy and Technology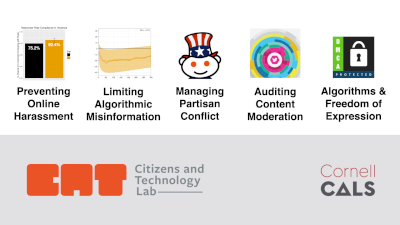 MIT Conference on Digital Experimentation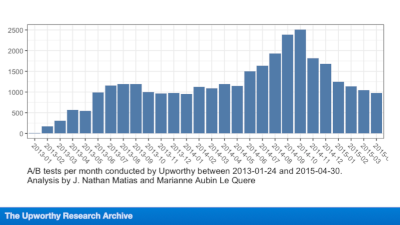 Industry-Independent Tests and Citizen-Led Change Online
NetGain Convening on Dangerous Speech and Misinformation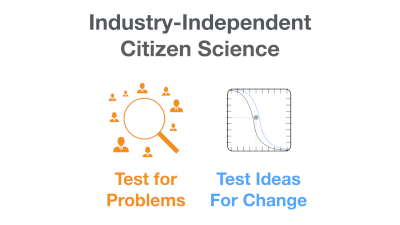 Liveblogging as Network Leadership
Princeton University Center for IT Policy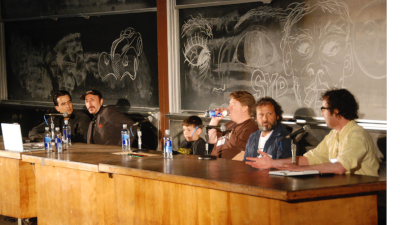 Citizen Behavioral Science
Harvard Business School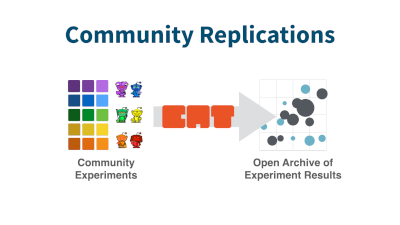 Participatory Data Science
UC Boulder Community-Based Design Class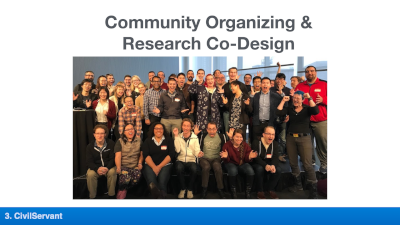 Understanding and Reducing Online Harassment
Wikimedia Foundation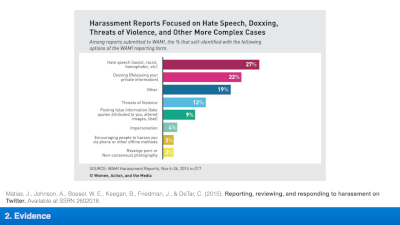 Evidence and Industry Governance
Sci-Foo Camp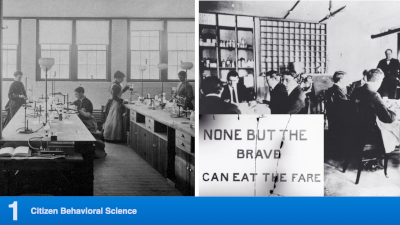 Teaching Large-Scale Digital Experimentation
MIT Conference on Digital Experimentation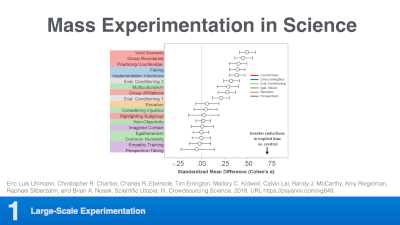 Stanford University Brown Media Institute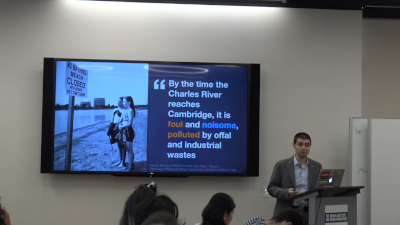 Research, Development, and Organizing in Citizen Science
Data and Society Institute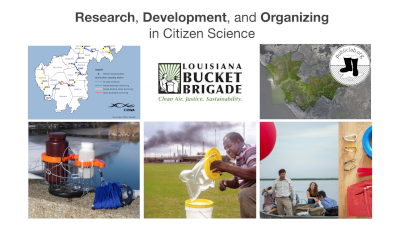 Managing Internet Risks with Citizen Science
University of Pennsylvania Media@Risk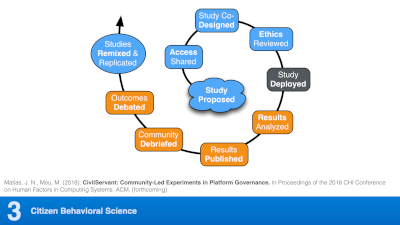 Christianity and Artificial Intelligence
Harvard Divinity School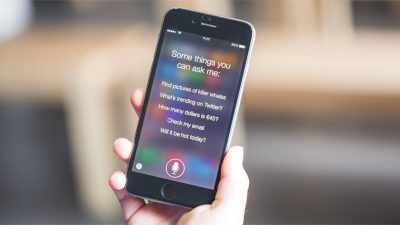 Creating Change (or not) with Gender Data
New York Times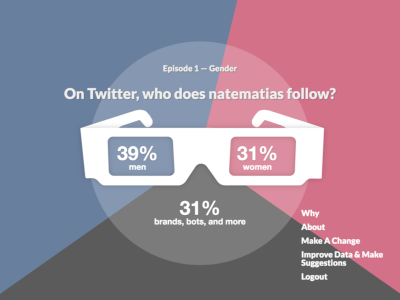 Coordinating Humans to Nudge AI Behavior
Harvard Data Privacy Lab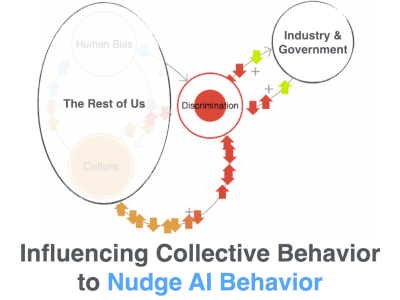 Authoritarian and Democratic Directions for Data Science
UC Santa Cruz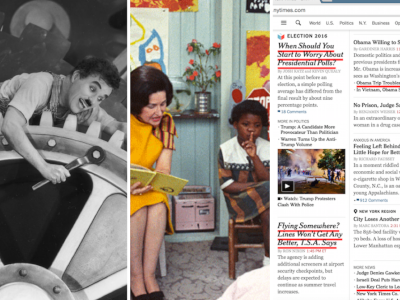 Reducing Systemic Injustices by Humans and AI
Stanford University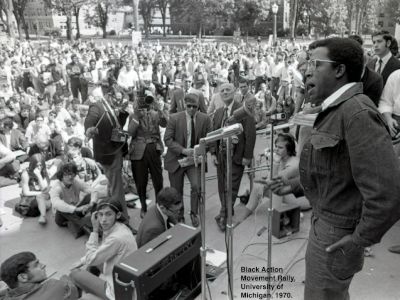 Between Platform and Community: Moderators on Reddit
Harvard Berkman Center Cooperation Working Group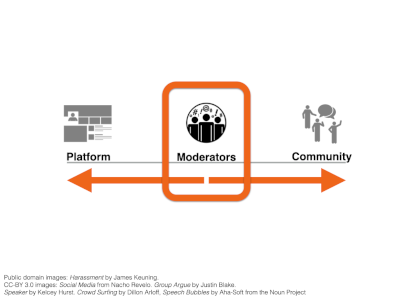 Scaling Public Interest Behavioral Research
Alan Turing Institute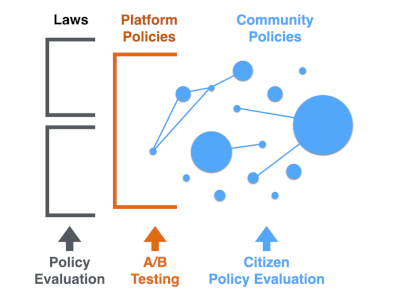 Whose Lives Matter to the News?
MIT Media Lab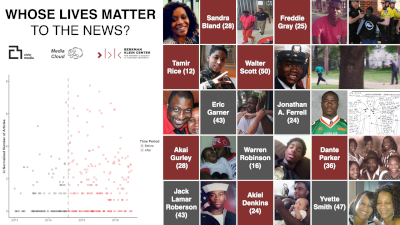 Evidence-Based Policy Online
What Works Global Summit London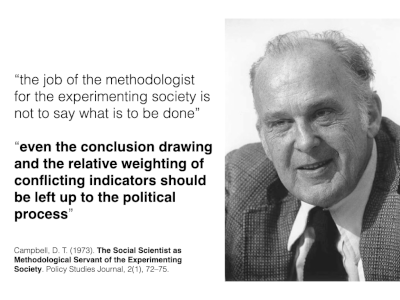 Coordinating the World's Largest Science Discussion Online
Kavli Science Communication Summit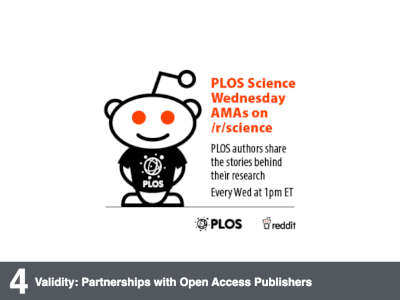 Going Dark: Social Factors in Collective Action Against Platforms
CHI 2016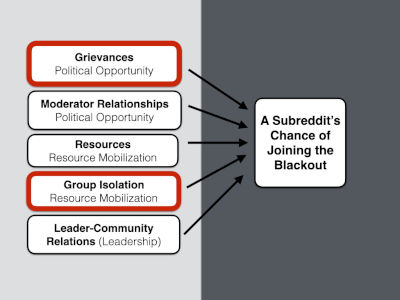 Actually It's About Ethics in Computational Social Science
AAAI Workshop, Stanford University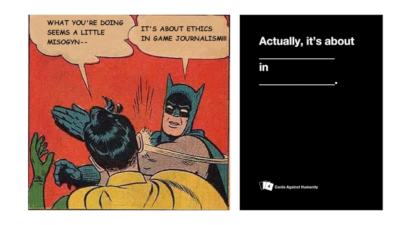 Responding to Discrimintion and Harassment Online
Rice University