Web Art Science Camp London 2010
November 2010
(conference and visualization) widening access and collaboration across the art and science of the web

In 2010, I led the organising team for Web Art Science Camp. We brought together around 30 academics, gradstudents, artists, and business people from across the EU. We also raised over £400 for the ACM SIGWEB Student Travel Fund.
Here is our statement of purpose:
Our goals were to:
Connect a wider range of business and society with SIGWEB by holding a conference with limited barriers to entry
Introduce new participants to our field, connecting them with mentors and exposing them to our academic traditions
Generate research and project ideas by holding the event well in advance of major SIGWEB conference submission dates, as well as encouraing demos and idea sharing
Raise money for the SIGWEB Student Travel Fund through ticket sales, making participation affordable for students whose research is successfully published
Build ground support for Web Science by holding an event with the students and academics who will actually do the work of web science-- not just an event for funders and decisionmakers
Document the event for Creative Futures, our sponsor, who aims to connect ideas with innovation in the Paddington region of London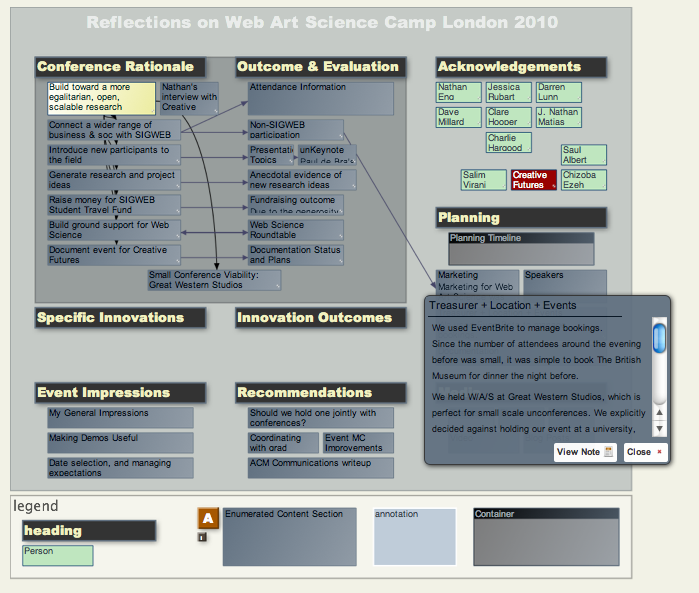 As described in our conference retrospective document, we were significant to some degree in each of these goals.